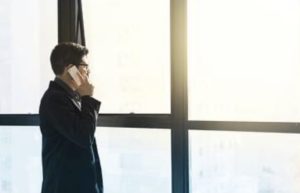 With so many cell phone repair shops to choose from, how do you know which one is right for you?
We now rely on our phones for just about every aspect of our daily lives. So when an accident has happened it is important to get your device running again in the shortest amount of time possible.  There are many places to choose from.  Here are some tips on how to differentiate the good ones from the not so good.
1. Check out the online reviews
One of the simplest and best ways to decide who to trust your beloved iPhone to is by first checking the reviews from others that have had their phones repaired there. If the shop you are planning to go to has many bad reviews then that would be an obvious red flag and a signal to move on to another. Try to find a repair shop with a bounty of five star ratings and your chances of  success will be far greater.
2. Visit their website
Another source you can look at is the company's website. A good way to get a feel for the phone repair shop is to go online and study their website beforehand. By doing this you can see what services the company offers. Do they specialize in only iPhone screen repair or do they perform repairs on Android devices and laptops also? Do they advertise any type of warranty with your phone repair? Are diagnostics performed for free or is there a charge? Are the prices for the repairs listed in the website or do you have to fill out a questionnaire form just to find out how much you repair will cost? Do they offer same day phone repair?
3. Give the repair shop a call
Calling the shop and speaking to a live person might help you decide if you want to have your phone repaired there. You may be surprised at how just speaking to someone for a few minutes can give you a good idea of what the business is about. Is the call answered in a friendly, pleasant tone? Is the person you are speaking with receptive to any questions you might have? Do they seem knowledgeable about the services the repair shop offers?
Of course there is no sure way of knowing which cell phone repair shop will be best.  But with these tips and a little luck you'll find a shop that will provide a quality repair at an affordable price.  And just like having a good car mechanic, once you find a trustworthy cell phone repair shop, stick with them and don't go anywhere else.