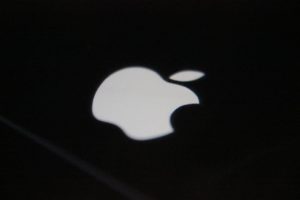 One day you pick up your iPhone, the familiar Apple  appears. And then it just flashes slowly on and off. Again and again it flashes. Time passes as you stare and the logo just continues to flash never bringing you to your home screen. You are stuck, and unable to use your iPhone.
If this has happened to you, then you may want to try these 5 easy fixes before bringing your phone to the local repair shop.
1) Try a hard reset 
Depending on your iPhone's model this can be done in the following ways.
For an iPhone 6, iPhone 6S, iPhone 6 plus or iPhone 6S plus – Hold down the power button at the same time as the home button until the power off slider appears on your phone's display. Ignore the slider and keep holding both buttons. (Sometimes you'll have to keep the buttons held down for almost a full minute) Eventually the screen will go blank and the Apple logo will appear. As soon as it appears release both buttons and wait, until PRESTO! You are back at the home screen and able to use your device again!
For iPhone 7 and iPhone 7 plus the technique is exactly the same except instead of holding down the power and home button you'll be holding down the power and volume down buttons instead.
For iPhone 8, iPhone 8 plus, iPhone X, iPhone XS, IPhone XR, iPhone XS max, iPhone 11, iPhone 11 pro , iPhone 11 pro max, iPhone 12, iPhone 12 mini, iPhone 12 pro, iPhone 12 pro max, iPhone 13, iPhone 13 pro, and iPhone 13 pro max the cell phone hard reset process is a little more involved, but still simple. For these iPhone models you first press the volume up button, release it then quickly press the volume down button and release it. Then immediately press and hold down the power button.  Keep holding the power button until apple on/off slider appears and keep holding. Don't stop holding the power button until the on/off slider vanishes to be replaced by the iPhone's Apple logo. With luck you will soon be brought back to your iPhone's beloved home screen and back in business.
It is important to note that while performing a hard reset that once the apple logo appears you must release all buttons. I repeat, once the apple logo appears on your iPhone during the hard reset process release all of your cell phone's buttons immediately. If you don't then your phone will enter something called "recovery mode" and you will have to use a laptop to restore it. Also you risk losing all the data stored on your device.
Follow these instructions exactly and you will be off of that frustrating Apple logo screen and back to using your phone in no time!
2) Try updating or factory resetting your phone through iTunes 
If you have already hard reset your iPhone and it is still stuck on the Apple logo the next thing you can try is to update your phone through iTunes. This, if successful, will not erase any of the data stored on your cell phone but there are some instances when iTunes will display a message stating that "this iPhone can not be updated it must be restored". If this is the case then you'll have no choice other than to erase your phone and reset it to factory settings. To try an update you'll need a laptop with the iTunes app installed. Connect your phone to the laptop by use of usb lighting cord. Then follow the instructions for hard resetting your phone, except when the apple logo appears keep holding down the buttons until your phone enters "recovery mode". Once this happens just follow the prompts from iTunes. You'll reach a screen when you may choose between "update" or "restore". You may want to try updating first and if the update fails then the final option will be to restore your iPhone.