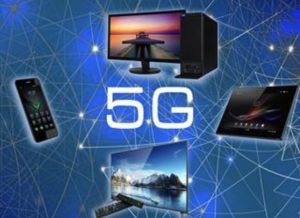 Simply put, 5G is a mobile network.
A "mobile network" is comprised of a vast number of geographical areas called cells. Within each cell there is a base station called a cell tower. Each cell tower has a limited range that is long enough to communicate with the cell tower next to it. Then that cell tower in turn is able to communicate with the next cell tower closest to it. It is in this way that your smartphone is able to link with all of the cell towers in it's network.
The very first mobile network 1G was analog voice. Then came along 2G or digital voice. Next came 3G which was a huge catalyst for the rapid spread of smartphones by allowing data connections and access to the internet. With the arrival of 4G the network became even faster with a larger bandwidth permitting things such as streaming.
Which brings us to today and the introduction of 5G.
5G or the 5th generation of mobile networks promises a great increase in speed and capacity along with near zero latency. All of which would be impossible with the 4G network, powering most of our current smartphones….