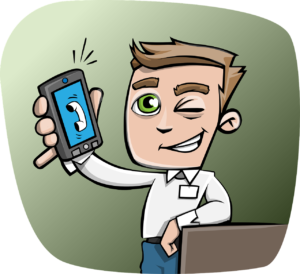 Most of us use our cell phones everyday and we know how to use them. But are you really taking advantage of all that your smart phone has to offer? Here are 5 things that I bet no one has shown you about your cell phone that you can do right now.
1) Did you know that both Siri and Google now allow you to turn WiFi on or off by using voice commands. Just say "Hey Siri, turn on WiFi" or "Hey Siri, turn on airplane mode".  It's a neat little trick that not many know about, except for you 🙂
2) Another good but simple thing to know about your cell phone is that turning on airplane mode while charging allows your phone to charge much faster. Turning on airplane mode also also helps greatly if you want to conserve battery life. It is now easier than ever to do. Just ask Siri.
3) For Android phone users there is a great new feature called "Smart Lock" which enables your phone to disable the passcode whenever your cell phone is  in a trusted location like your home or your family's. To use this just go to "Settings", "Security", "Lock Settings", "Smart Lock" then choose your trusted places and just like magic, your phone will automatically unlock when entering these locations.
4) Have you ever tried to take a selfie and find the camera shutter button hard to reach? Well there is a way to activate a floating shutter button and place it anywhere on your Samsung  phone screen. Go to "Settings", "Shooting Methods", "Floating Shutter Button".  Just disable or enable it here and it will appear anytime you want just by opening  your cell phones camera app.
5) Did you know that all newer model cell phones have a built in metal detector? I'm not kidding. Your cell phone can be turned into a real working metal detector that will vibrate anytime a metal object is near. Even small objects such as a lost key or a lost piece of jewelry can be easily detected. There are many metal detector apps available for download for either your Apple or Android device. Happy hunting!
These are just a few of the many wondrous things that your everyday smartphone is capable of. Phoenix Phone Fix in Tampa, Fl. is here to keep your device up and running, and our certified technicians are ready to help whenever you are in need. We are just a phone call away.
(Our sincere and special thanks to "Charlie" for helping us create this fantastic  blog. We appreciate you!  🙂